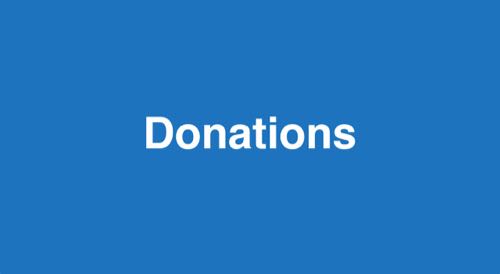 A Grey World does not use advertising to generate revenues. Indeed, there is no advertising on this site. Instead, it relies on donations by readers like you. If you like this site and would like to see more articles and video here, please consider donating to the site.
You can find more about donating to the site in our About Donations page. This explains some of the reasons why you might consider donating. It also describes many of the expenses faced by this site that are funded by donations.
If you have decided that you would like to donate, you can do so on our Donate page. This contains a form that will simply and easily walk you through the steps to donate.
If you have already donated, then we thank you profoundly! You have helped to cover the expenses of running the site. Donations are also used to pay contributors to the site, whether photographers, those who contribute video, or the people who review the material that's been prepared before it's published on the site. For more details about what your donations cover, see our About Donations page.
You can review your donor history on our Donor Dashboard page. This will show your history of donations so that you can track when you last donated, all the donations you've made so far, and the total amount of your donations.
Whether you donate or not, we thank you for visiting our site and hope that you enjoyed your stay!